We previously tweeted that Goodwood Racecourse had generously agreed to sponsor at their Glorious Goodwood July Meeting.  Rumours were that it was at 4.15 but in fact it turned out to be at 4.55.
It was a great day and Jacks, Matt, Colin and Mick clearly enjoyed it along with the 100,000 people who had also flocked through the gates of Glorious Goodwood to enjoy the chic, relaxed and incredibly stylish atmosphere. There were racing highlights every day – including the Sussex Stakes, the Goodwood Cup and the Markel International Nassau Stakes.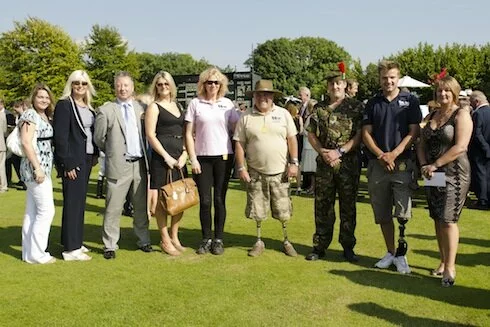 The going was Good to Firm, Good in places and Bayleyf, an Irish horse trained by John Best and ridden by George Best a 10/1 shot. Matt, Colin and Mick were delighted to join the sponsors of the race Best Western Hotel in presenting the prizes to the winners.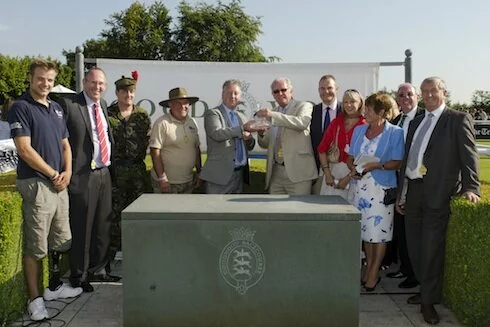 We would like to thank the organisers at Goodwood for including Horses Help Heroes in Glorious Goodwood 2011.