Latest news: The Horses are Home but £1million still remains…
Wednesday 4 July 2011 by horse4hero (from our daily blog)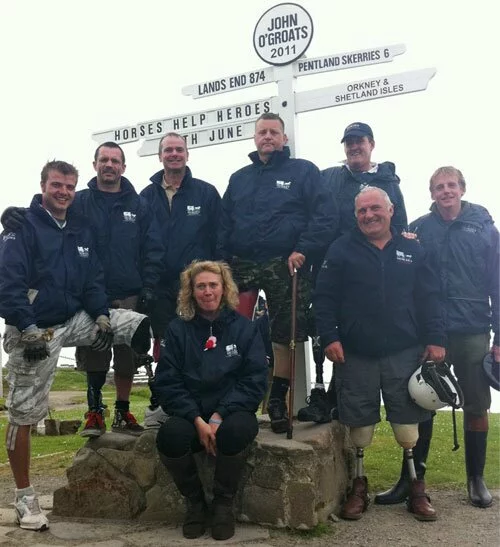 Everyone is home, safe and with their families this weekend recounting the whole 10 days over and over again. It seemed like a lifetime thinking of them in our waking hours, while they were still going through the sleepy ones, day after day.
What an idea, what an experience. It seems unreal that in 10 days, over 1000 miles were covered, there were over 100 change-over points for the horses, there were logistics not only for the drivers of the ambulance, the horses pulling the ambulance but also for the drivers for horses, drivers of people, drivers of kit…
16.58pm, Wednesday 29th June, 2011:
The team are there: "We've done it!"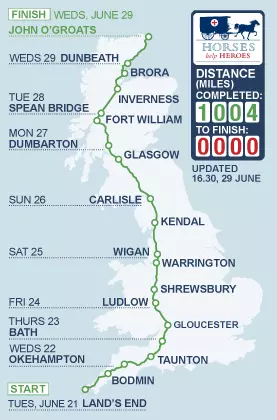 This challenge was for a team of wounded servicemen and their support crew, to drive a horse–drawn replica WW1 ambulance, 1,000 miles from Land's End to John O'Groats, travelling non–stop, 24 hours a day, to raise £1 million for Help for Heroes to support wounded servicemen and women.
See the large route map and our schedule with details of timings for the challenge ›
See our latest photos here: www.facebook.com/
HorsesHelpHeroes ›

We still need to reach our target.
Will you help us?